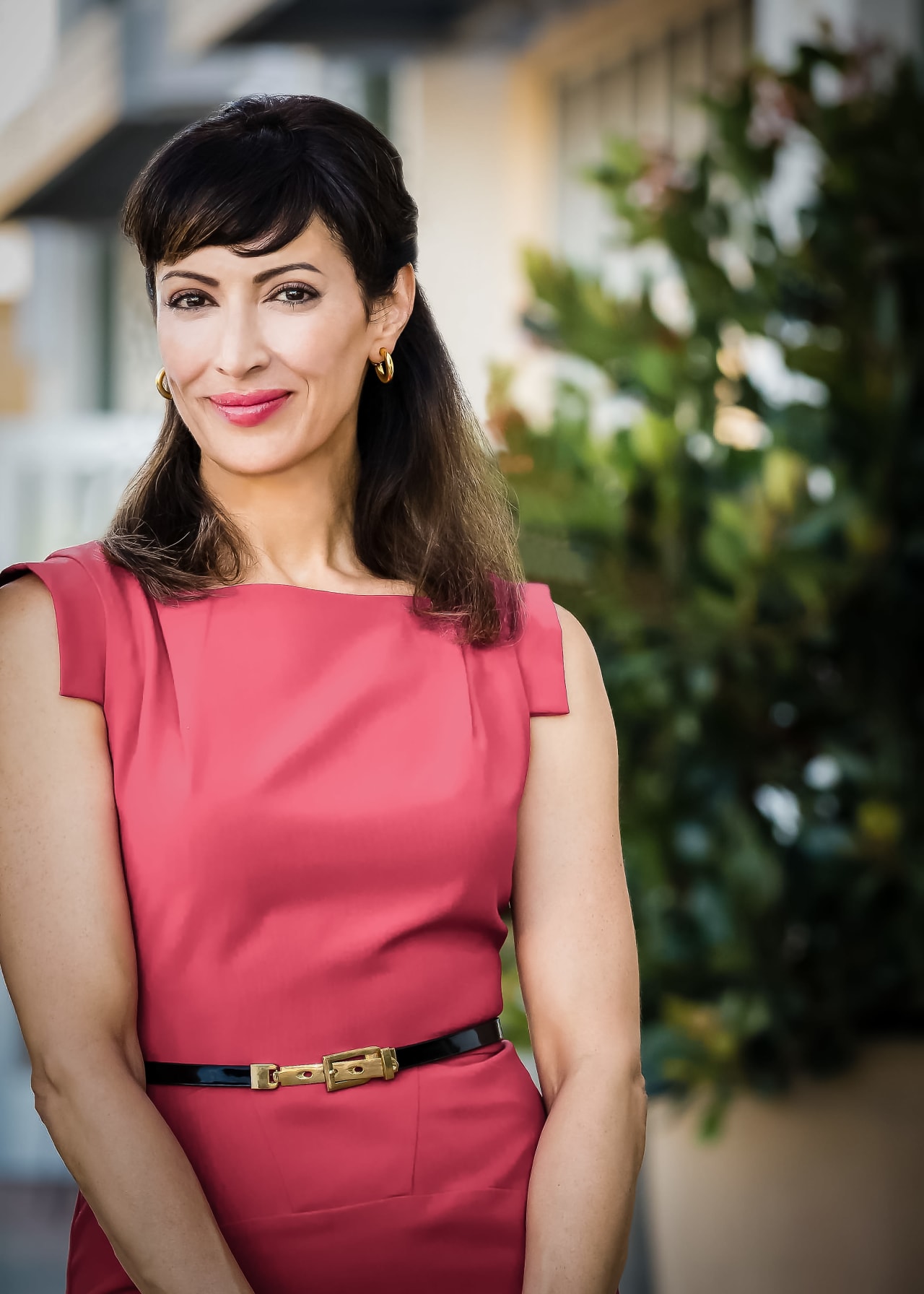 Meet Gina
Gina Valona is a Los Angeles County native who brings a wealth of knowledge and familiarity about the region. She has lived, worked and owned property in several Los Angeles neighborhoods ranging from the beaches of Santa Monica to the hills of Hollywood and Silver Lake, and the towns of Pasadena and Claremont. Her intimate knowledge of Los Angeles County and Southern California along with her extensive professional network as a Global Luxury Real Estate Advisor with Sotheby's International Realty allows her to provide the upmost service and care for her clientele and facilitate real estate transactions locally, regionally, nationally and globally.
Gina is renowned and trusted by her diverse network of associates and colleagues for her attention to detail, her collaborative approach, and her commitment to go above and beyond in helping clients reach their real estate goals. She embodies Sotheby's philosophy that
"luxury is an experience… not just a price point
" and is committed to advising clients whether they are buying their first home, selling due to an expanding family or recent retirement, acquiring real estate as an investment, or relocating due to a new career or family transition.
When working with Gina, you can expect a real estate advisor who listens deeply to your needs. She is a loyal advocate and one who is dedicated to building a trusted and long-term relationship with you to help you achieve your real estate objectives as they evolve throughout your lifetime. Gina's in-house team and network of partners, affiliates, and colleagues allow her to provide you with incomparable service at the highest level. She only works with the best.
Gina is a member of the National Association of Realtors® and holds a
Master of Fine Art in Public Practice
from Otis College of Art and Design. A strong proponent of education and philanthropic organizations, she also holds certifications from the University of Virginia School of Business in Design Thinking for Innovation, Pasadena Center for Council as a facilitator, Climate Reality Leadership Corps as a Climate Leader and is a guest lecturer at several higher educational institutions and numerous non-profits throughout the region. She applies an educational mindset when advising clients, so they are better able to make the most informed decisions when it comes to selling or purchasing one of their largest assets.
Whether you are looking to find a private home in the hills, a harmonious family home in a suburban setting, or a condominium in the heart of the city, Gina is prepared to present you with the most exclusive listings available on market. With fierce attention to your unique needs, preferences, and style, you can depend on Gina to passionately champion the next sale or purchase of your real estate investment.